Comprehensive Services
Our Department of Ear, Nose & Throat offers comprehensive services under one roof. The Department is equipped with modern and innovative technology to treat patients with all types of simple and complicated Ear, Nose, Throat, Head & Neck, and Skull Base problems. The Department performs both basic and advanced endoscopic sinus surgeries, micro ear/micro laryngeal surgeries, oesophageal endoscopies, and surgery for deafness. It also offers solutions in advanced endoscopic, microscopic anterior, and lateral skull base surgeries in collaboration with Neurosurgeons.

Transforming to Enhance LIfe
The Department of Ear, Nose, Throat Surgery at AIMS Hospital offers advanced comprehensive care, provides training for personnel, and conducts active research. The TEAM SPIRIT – a tradition and strength of AIMS Hospital – is the driving force behind the bonding between the Department of Otolaryngology and other leading departments to form interdisciplinary TASK FORCES to treat some of the most complicated problems. The advanced intensive care units at our hospital reinforce the management of such complicated problems.

Objectives
To provide international standard quality of care to patients with simple as well as complicated ear, nose, and throat disorders.
To provide corporate care at affordable prices to the economically weak populations through community service activities.

Common Symptoms
Earache, Ear Discharge, Deafness, Ear Infections
Recurrent Cold, Headache, Nasal Obstruction
Nasal Allergy
Nasal Bleed, Nasal Mass
Giddiness / Vertigo
Speech and Voice Disorders
Snoring and Sleep Disorders
Oral Cavity Lesions
Difficulty in Swallowing
Neck Masses
Foreign Body in Ear, Nose, Pharynx, Bronchus, Oesophagus
Surgeries
Myringotomy
Grommet Insertion
Myringoplasty / Tympanoplasty
Mastoidectomy
Stapedectomy / Stapedotomy
Ossicular Reconstructions
Foreign Body Removal
Nasal Surgeries
Septoplasty / SMR
Turbinate Reduction Surgeries
Endoscopic Sinus Surgery
Endoscopic DCR
Epistaxis Management
Nasal Bone Fracture Reduction
Foreign Body Removal
Skull Base Surgeries
Oral Cavity & Throat Surgeries
Surgeries for Obstructive Sleep Apnea / Snoring
Adenoidectomy
Tonsillectomy
Oesophagoscopy
Tongue Tie Release
Mucus Retention Cyst Removal
Foreign Body Removal



LARYNGEAL & AIRWAY SURGERIES
Vocal Cord Paralysis Surgery
Microlaryngoscopy
Bronchoscopy
Foreign Body Removal
Direct Laryngoscopy / Fiberoptic Laryngoscopy
Surgeries for Subglottic / Tracheal Stenosis
Head & Neck Surgeries
Thyroid Gland
Parathyroid Gland
Submandibular Gland
Parotid Gland
Different Neck Abscesses
Benign Neck Masses/Cysts/Fistulas
Submandibular Duct Relocation



HEAD & NECK CANCER
Cancer of the head and neck are the most common cancers in India (30% of all cancers). Treatment of head and neck cancer now requires a multidisciplinary approach with a team comprising of a Head and Neck Cancer surgeon, a Reconstructive surgeon, an ENT surgeon, an Onco-anaesthetist, a Radiation Oncologist, a Medical Oncologist, an onco-pathologist, a Speech, and swallowing therapist, a Physiotherapist, a Dental surgeon, an Occupational therapist and a Medical counselor. In addition to improved cancer-free survival, we also aim to improve the quality of life of our patients with better cosmetic surgery, better functional outcomes like normal speech, swallowing, taste, smell, etc. Each member of the multidisciplinary team at AIMS works towards the goal of improving the quality of life of Head and Neck cancer patients.



CANCER SURGERIES
Throat Cancer
Tongue Cancer
Thyroid Cancer
Parotid Cancer
Submandibular Gland Cancer
Sinonasal Cancer
The department of ENT is well qualified with the best services & state-of-the-art technologies and infrastructure to fight against Mucormycosis seen in Covid-19 patients. Many patients had taken treatment here at AIMS Hospital and also have successfully recovered.
Black Fungus / Mucormycosis is a rare fungal infection caused by a group of molds called micromycetes that live throughout the environment affecting Covid-19 patients.
It mostly affects the sinuses or the lungs after inhaling fungal spores from the air

Signs & Symptoms (In Covid-19 patients, diabetics or immunosuppressed individuals)
Sinusitis- nasal blockage or congestion, nasal discharge (blackish/bloody), local pain on the cheekbone
One-sided facial pain, numbness or swelling, facial discoloration
Blackish discoloration over the bridge of nose/palate
Toothache, loosening of teeth, jaw involvement
Blurred or double vision with pain, fever, skin lesion, thrombosis & necrosis
Chest pain, pleural effusion, hemoptysis, worsening of respiratory symptoms, Ptosis, Proptosis, Restricted eye movements, Palatal discoloration or Necrosis

What Predisposes
Diabetes Mellitus
Treated for Covid-19 with corticosteroids
Treated with Immunomodulators (Tocilizumab, Itolizumab)
Treated with Mechanical Ventilation
Long-standing Oxygen Therapy

Do's & Don'ts​
Do's:
Control hyperglycemia
Monitor blood glucose level post-Covid-19 discharge and also in diabetics
Use steroid judiciously- correct timing, correct dose, and duration
Use clean, sterile water for humidifiers during oxygen therapy
Use antibiotics/antifungals judiciously

Don'ts:
Do not miss warning signs and symptoms
Do not consider all the cases with a blocked nose as cases of bacterial sinusitis, particularly in the context of immunosuppression and/or Covid-19 patients on immunomodulators
Do not hesitate to seek investigations for detecting fungal etiology and MRI as an Imaging modality
Do not lose crucial time to initiate treatment for mucormycosis

We cater to all services that include, counselling on hearing loss and creating awareness on prevention, hearing aid trial, fitting, troubleshooting and accessories. We have a wide range of products of renowned and time tested companies with excellent features and styles to fit individual needs.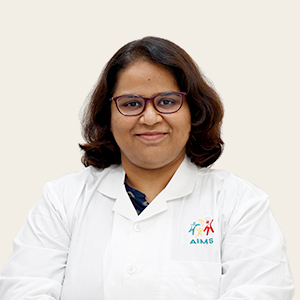 DR. NEHA PANGAM
ENT CONSULTANT
M.S. (ENT), Fellowship in Head and Neck Oncosurgery, Fellowship in Rhinosurgery

View details Appointment