AIMS Institute of Kidney Care and Transplant is the first and most comprehensive Kidney Transplant Centre in the Kalyan-Dombivli region.
The experience and expertise of our Consultants, integrated team approach, superior outcomes, and excellent infrastructure makes AIMS Hospital an ideal choice for transplants. Our Organ Transplant Surgeon and allied teams work with the organ donor and recipient before, during, and after surgery to ensure the greatest likelihood of superior results.
Our Transplant Centre also has all the necessary state-of-the-art equipment and infrastructure to perform living donor surgery and cadaver surgery. An eminent pool of renowned Transplant Surgeons, Nephrologists, Urologists, Anesthetists, Intensivists and Physicians deliver the highest standards of care.
The Department of Nephrology and Urology has a comprehensive renal transplant program, to perform both autologous and cadaveric transplants. These departments also perform minimally invasive surgery for renal donors thereby minimizing post-operative recovery time and hospitalization.
We at AIMS Hospital follow stringent infection control practices, immunosuppressive protocols and have proactive vigil for complications and their prompt management. The Transplant unit also integrates, analyzes, and addresses the health needs of the transplant patient and his or her family.

State-of-the-art procedures for kidney transplantation include:
Cadaveric renal transplantation
Cadaver-donor kidney transplantation
Living donor kidney transplants (from both related and unrelated donors)
Laparoscopic donor Nephrectomy
A kidney transplant is done by placing a kidney from a live or deceased donor into a person whose kidneys no longer function properly.
Kidneys remove excess fluid and waste from the blood. When they lose their filtering ability, high levels of fluid and waste accumulate in the body, leading to kidney failure.
In End-stage kidney disease, the kidneys can function at only a fraction of the normal capacity. Patients with this stage of kidney failure will either need to have waste removed from their bloodstream through dialysis or have a kidney transplant to stay alive.
Only one donated kidney is needed to replace two failed kidneys, which means that compatible persons can donate one of their kidneys safely. Laparoscopy is usually used to remove the donor's kidney. Advantages include less pain, shorter hospital stay, a more rapid return to normal activities, and a smaller, less noticeable scar. Alternatively, patients awaiting transplants will go on a kidney transplant waiting list to receive a kidney from a deceased donor.
The new kidney is placed in the lower abdomen. Unless existing kidneys are causing complications such as high blood pressure, kidney stones, pain, or infection, they are left in place. The blood vessels of the new kidney are attached to blood vessels in the lower part of the abdomen. The new kidney's ureter is connected to the urinary bladder. Kidney transplant surgery usually lasts about three to four hours.
After a successful kidney transplant, the new kidney will filter blood and also start producing urine. To prevent the body from rejecting the new kidney, medications to suppress the immune system will have to be taken life-long.
Most patients say that getting a kidney transplant improves the quality of their lives. They feel better and have more energy to spend time with their family, pursue hobbies, travel, and go back to work. Patients also say they have more time – time that would have been spent on dialysis treatments. Kidney transplant patients generally have a longer life expectancy than those patients who stay on dialysis.
We urge you to come forward and become a Kidney Donor.
Contact our Transplant Co-ordinator,
Swapnil Kamble:- +91 8291843432
Email ID: msw@aimshospital.co.in
Enquiry Form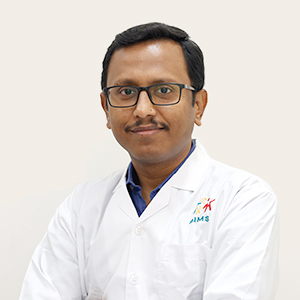 DR. SACHIN GUPTA
NEPHROLOGIST
M.D. (Med), D.N.B. (Nephrology)

View details Appointment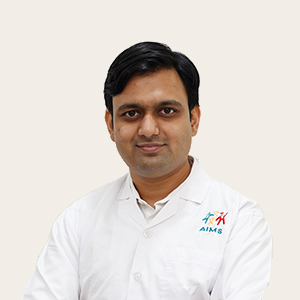 DR. VIVEK JADHAO
UROLOGIST
M.S.(General Surgery), M.Ch (Urology)

View details Appointment