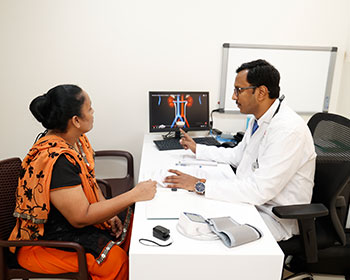 We all know that kidney disease is on the rise in our country and all over the world. We as doctors have to take care of varieties of the population like
People who are at risk of developing kidney diseases and the aim is to prevent kidney ailments
Patients who have developed kidney disease and the aim is to slow progression to end-stage kidney disease
Provide adequate care and support for patients who have reached end-stage kidney disease and require treatment for the same.
At AIMS Hospital we believe in informed patient care.
Our aim
Help patients and their families understand kidney diseases and options for treatment
Provide a support group for kidney patients and help them cope with the disease
Prevent kidney disease in a healthy population

Kidney Failure
Patients with a severe degree of kidney failure cannot lead a comfortable life with medications and dietary restrictions alone. They need a treatment modality known as dialysis, a procedure to purify the blood by removing toxic substances.
The term chronic renal failure denotes a permanent loss of kidney function. When a person has suffered an irreversible loss of more than 90% of kidney function, the patient is diagnosed as having end-stage renal disease. Patients with end-stage renal disease undergo lifelong maintenance dialysis or a kidney transplant.
Our department offers hemodialysis, in which the patient's blood is filtered by an artificial kidney, Those with end-stage renal disease are given the option of either hemodialysis or Continuous Ambulatory Peritoneal Dialysis (CAPD).

Hemodialysis Unit
In this state-of-the-art facility, patients are continuously monitored by modern electronic devices to provide smooth and comfortable treatment with a greatly reduced risk of complications.
The dialysis technician works closely with the nephrologists and the trained staff nurse to provide comprehensive care. There are also facilities for plasmapheresis, which is a procedure to remove toxins and unwanted proteins from the blood of patients who have auto-immune diseases.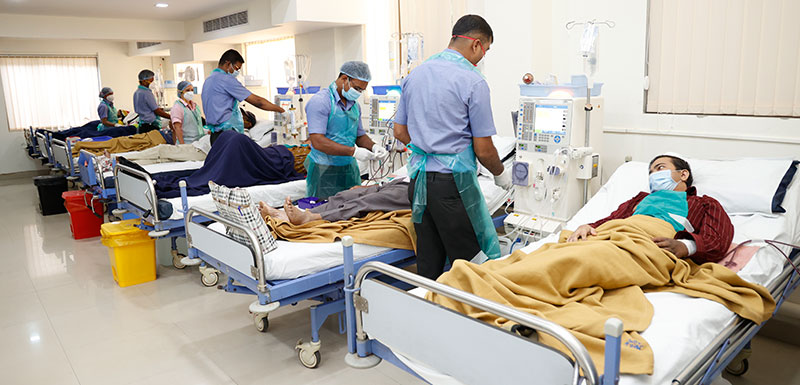 Why AIMS Dialysis center?
Largest Dialysis facility in the city of Kalyan – Dombivli with 20 dialysis machines
State-of-the-art machines with online clearance monitoring in all machines
Closed-loop advanced RO (water treatment) plant
Availability of all hemodialysis prescriptions (SCUF, SLED, etc.)
24-hour Nephrologist cover in case of emergencies
Nutritional assessment of patients on a regular basis
Individualized rehabilitation program for patients
Haemodialysis Unit
What is CRRT, and how does it help?
CRRT is a type of blood purification therapy used with patients who are experiencing Acute Kidney Injury (AKI). During this therapy, a patient's blood passes through a special filter that removes fluid and uremic toxins, returning clean blood to the body. The slow and continuous nature of the process, typically performed over a 24-hour period, allows patients with unstable blood pressure and heart rate, which is termed hemodynamically unstable, to better tolerate this process.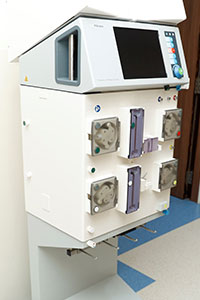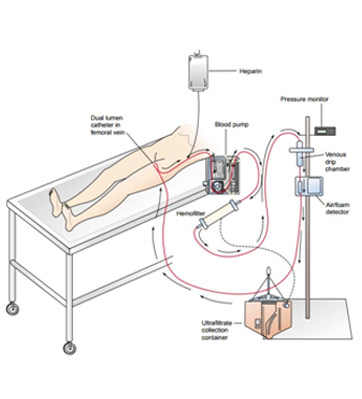 Features of CRRT
Minimal negative impact on hemodynamic stability
Enable to remove solutes in blood and tissue
Enable to maintain homeostasis including fluid balance, acid-base balance, electrolytes balance and colloid osmotic pressure
Provides an administration route for medication and / or nutrition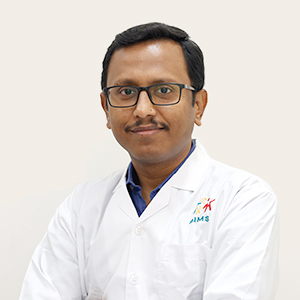 DR. SACHIN GUPTA
NEPHROLOGIST
M.D. (Med), D.N.B. (Nephrology)

View details Appointment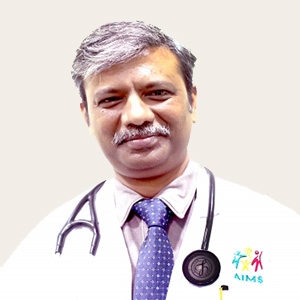 DR. NITIN BHOSALE
NEPHROLOGIST
M.D., D.M

View details Appointment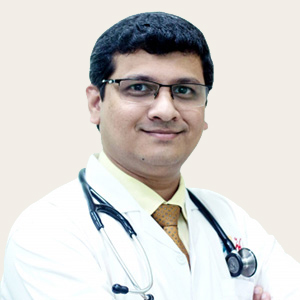 DR. ROHAN PRADHAN
NEPHROLOGIST
M.B.B.S., F.C.P.S. (Medicine), F.I.C.S., F.I.D.M. (Nephro)

View details Appointment