The Neurosciences Department is specialised in offering early and accurate diagnosis and treatment of various disorders and diseases of the nervous system and brain with a legacy of innovation and excellence. AIMS brings together an expert team of Neurologists & Neurosurgeons, the latest Neuro-Radiology services, Neuro-Intensive Care facilities, Medical & Radiation Oncology services who are skilled in conducting nerve surgeries, spine surgeries, and brain surgeries by using all the latest equipment and advanced technologies.
Neurologists & Neurosurgeons at AIMS Hospital are well known and looked up to as experts in this complex specialty. They are committed to providing excellent treatment for neurological disorders, which means that you can rest assured of complete recovery from your neurological problems. The patients can simply sit back, relax, and be assured of their complete healing through the efforts of these accomplished medical practitioners of Neurology & Neurosurgery.

The center has specialists dedicated to each specialty which include Interventional Radiologists, Neuro Pathologists, Neurologists, Neurosurgeons, Physiotherapists & Radiation Oncologist
The department focuses on complete patient comfort and safety with the help of the most advanced and finest imaging techniques and newest treatment concepts. The team is highly experienced in treating cases like Parkinson's disease, Stroke, Headache, coma Status Epilepticus (epilepsy), Alzheimer's disease, Muscular dystrophy, Benign and Malignant Brain Tumors, Movement disorders, Neuropathies, Multiple sclerosis, Myopathies, Spine disorders, and Brain trauma and many more. The neuroscience department team works closely with other specialist teams to offer quality care and rehabilitation programs based on the patient's condition and illness. Our neurosurgery doctors also treat neurological diseases such as brain injury or diseases, head injury, spinal injury, brain tumors, spinal tumors, brain hemorrhage, hydrocephalus, nerve injuries, tumors, disc prolapse or herniation, spinal dislocation, unstable spine, congenital malformations like atlantoaxial dislocation, spinal dysraphism, etc.

Today, Neuro-anaesthesia, Neurosurgical intensive care, and Neuro-imaging technology have advanced so much that mortality has significantly reduced and functional outcomes have improved tremendously. Minimally invasive techniques help decrease the mortality and morbidity associated with surgery.

With an expert team, preservation of all functions, good outcome, shorter hospital stay, and avoiding pain and discomfort are considered as important as saving a patient's life. The integrated team of neurologists, neurosurgeons, neuro-anesthetists, neuro physicians, and intensivists along with rehabilitation specialists are dedicated to this goal.
The brain is a vital component of the body and controls various unconscious and conscious body functions. The proper functioning of the brain is imperative to the entire body functions and any malfunction in the brain might require brain surgery. Some of the symptoms which can be an indicator of the requirement of brain surgery include - Headache, Seizures, feeling of drowsiness or nausea, and vomiting.
AIMS is equipped to perform multiple types of brain surgery including surgeries related to multiple types of brain cancers such as Gliomas, Lymphomas, Chordomas, Pituitary tumor, Medulloblastoma, Acoustic neuroma, Dysembryoplasticneuroepithelialtumour, Primitive neuroectodermal tumor, etc. AIMS also conducts brain surgeries in conditions related to change in blood flow in the brain including conditions such as Stroke, Subdural hematoma, Subarachnoid hemorrhage, etc. The other conditions which are treated through brain surgeries at AIMS include Hydrocephalus, Brain infections, and multiple other malignancies related to the Brain.
Brain surgery is a very complex procedure and an expert team of Neurosurgeons at AIMS ensures that the surgery is performed with complete precision. Also, the availability of the most advanced equipment at AIMS ensures that the surgeries are performed using the latest technology and require minimum recovery time for the patient with a higher success rate.
The Department of Neurology at AIMS deals with managing and treating disorders related to the nervous system of the body. The department is focused on providing comprehensive care to the patients by remaining at the forefront of the technology in the ever-evolving neurology space. The Department is committed to integrating its exceptional medical expertise, technology, and innovation to offer the best in class treatments. The department provides diagnosis and treatment for people with neurological disorders such as Parkinson's, stroke, epilepsy, paralytic disorders, sleep disorders, multidisciplinary assessment, and management of multiple sclerosis and headaches. The department has a leading panel of surgeons, doctors, and nursing staff who are vastly experienced and are well trained in using the latest neuroimaging techniques to provide an accurate diagnosis and efficient treatment.
Minimally invasive spine surgery (MISS) also called as less invasive spine surgery. In these procedures, doctors use specialized instruments to access the spine through small incisions. Smaller incisions avoid significant damage to the muscles surrounding the spine. In most cases, this results in less pain after surgery and a faster recovery. MISS is a patient tailored approach. At AIMS Hospital we do not perform MISS as a fancy option, but we are more concerned about better results and outcome. Our aim is to avoid morbidity, complications, failed back surgeries, etc.
Physiotherapy is a branch of medical science being practiced at the global level. The common diseases and disorders being treated under neurological physiotherapy are as follows:
Head injury
Stroke
Parkinson's disease
Multiple sclerosis
Gillian Barre syndrome
Balance Impairments
Spinal cord disorders
Brain surgeries, etc.

Nowadays Neuro-physiotherapy becomes very essential both as a conservative measure and for surgical intervention. Neurological physiotherapy is involved in determining how these conditions affect the patient's movement and function and also in implementing strategies to regain maximum function, depending upon the type of disorder.

Physiotherapists assess a patient to determine the issues causing concern for the patient. Goals are formulated based upon these issues and a treatment plan is decided and administered to the patient. A physiotherapist helps the patient with neurological problems to live easier and more mobile lives. The aim is to restore a person with their optimal function potential within the limits of his/her abilities and needs.

Paralysis, Sensory Loss Spasticity, Balance Impairments, Pain, etc.
We are flourishing and advancing towards newer techniques. The beauty of various physiotherapy approaches in Neurological disorders is its ability to bring about the necessary adaptation required in the central nervous system and to contribute towards the achievement as the brain has the ability to mold itself at any age depending upon the various stimulus given a demand put in due to ability that is called "NEURO SPASTICITY".

The process can be facilitated to a greater extent by using the following interventions:
Eliminated or minimize your pain
Muscle flexibility & strength restored
Joint range of motion restored
Increased function and endurance at work
Discontinue or reduce your medication consumption
Return to playing your favorites
Have better overall health
Lose weight or keep weight off
What is a stroke?
A stroke is a block in a blood vessel or a rupture of a blood vessel inside the brain, which is sometimes called a 'brain attack'. When a stroke occurs, brain cells in the immediate area begin to die because they stop getting oxygen and the nutrients they need to function.
What are the types of stroke? There are mainly two types of stroke:
Ischemic Stroke – blockage of blood vessel
Haemorrhagic Stroke – rupture of the blood vessel

What happens in an acute ischaemic stroke?
In an acute ischemic stroke, the blood flow to a part of the brain is interrupted because of the sudden blockage of a blood vessel. The blockage is usually due to a blood clot and starves the brain of needed oxygen and nutrients. The center of the starved area may die quickly, however, the surrounding area may die slowly over hours, thus allowing hope of recovery.
Pediatric Neurological Disorders:
There is a myriad of Pediatric Neurological Conditions, with varying degrees of severity and scope of treatment, that range from common and relatively benign febrile seizures to uncommon yet complex neuro-metabolic disorders. Affected children may have multiple disabilities and complex medical needs. They are best looked after by a multidisciplinary team that provides comprehensive medical care.

Seizures/Epilepsy:
The commonest cause of seizures in childhood is febrile seizures – an incidence of 2-5% is seen between six months to two years. This is a relatively benign condition with a low risk of developing epilepsy in the long term. However, 1% of children will experience an afebrile seizure by 14 years of age.
Pediatric epilepsy syndromes are well-defined with indeed a few unique syndromes restricted to infancy and childhood. Management includes investigations, such as EEG, MRI, blood tests, and medications. There are newer treatment modalities available for the treatment of difficult to control epilepsies. These include epilepsy surgery for the surgically remediable epilepsies, ketogenic diet, and vagal nerve stimulation.

Cerebral Palsy:
It affects 1.5-3.0 children per 1000 live births. Prematurity is the single most important factor in developed countries. However, we still continue to see babies affected because of several factors related to poor antenatal care and maternal health issues. Developmental delay with abnormalities of tone, posture, and/or movement is the most common presenting complaint in children with cerebral palsy.
Apart from motor difficulties, they also have associated morbidities, such as problems with feeding and swallowing/speech and language, visual impairment, epilepsy, and learning difficulties. These children are best looked after by a pediatric rehabilitation team. Medically refractory spasticity and dystonia require special treatments, such as intrathecal baclofen pump and botulinum injections. The goal of treatment is functional independence.

Headaches/Migraine:
Headache ranks amongst the top five health problems in childhood. The prevalence rates range from 14% at age 7 to 75% by age 15. The commonest cause of headaches is migraines. The incidence of definite childhood migraines is about 1% at 15 years of age! It can be a very worrying situation for the family to have a child with recurrent headaches. Appropriate medications and lifestyle changes are the key treatments.

Acute Neurological Conditions:
Several acute neurological conditions and emergencies are frequently encountered by those involved in pediatric medicine. These include meningitis, encephalitis, acute flaccid paralysis, status epileptics, childhood stroke, Bell's palsy, acute demyelinating disorders, etc. They often require immediate expert neurological consult and intensive care treatment.

Autism/Attention Deficit Hyperactivity Disorder:
The incidence of neuro-behavioral conditions, such as Autistic Spectrum Disorder, Attention Deficit Hyperactive Disorder, Asperger's disorder, and Childhood Disintegrative Disorder is steadily increasing, especially, in the urban areas. Early diagnosis is the key to the management, which is mainly therapy-based.
Alzheimer's Disease
Cerebral Palsy
Dementia
Depression
Embolic Stroke
Encephalitis
Encephalopathy
Epilepsy
Head Injury
Memory Loss
Meningioma
Neurofibromatosis
Neurological Emergencies
Paraplegia
Parkinson's Disease
Stroke
Subdural Hematoma
Transient Ischemic Attack (TIA)
Wilson Disease
Brain Tumors
Cerebral Aneurysm and AVM
Chemotherapy for Brain & Spine
Craniovertebral Junction abnormalities
Minimal Invasive Spine Surgery
Normal-pressure hydrocephalus
Paediatric brain tumors and hydrocephalus
Percutaneous Pedicle Screw Fixation
Pituitary tumors
Radiotherapy for Brain & Spine
Spinal Dysraphism
Spine tumors
Stereotactic Radiosurgery for Brain & Spine tumors
Subarachnoid hemorrhage
Trigeminal Neuralgia
Vertebroplasty Kyphoplasty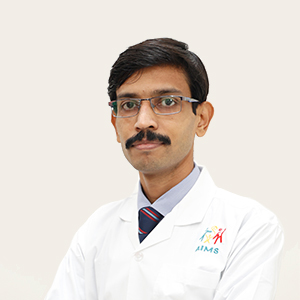 DR. RAHUL JANKAR
NEUROPHYSICIAN
D.M. (Neurology), M.D. (Medicine)

View details Appointment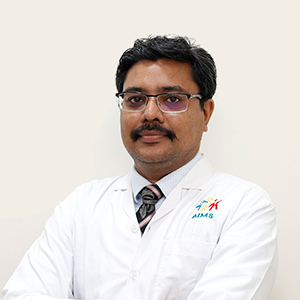 DR. KAPIL KHANDELWAL
NEUROSURGEON
M.S. (General Surgery), M.Ch. (Neurosurgery)

View details Appointment